Abby Folger Joins Lightbox As Sales Planner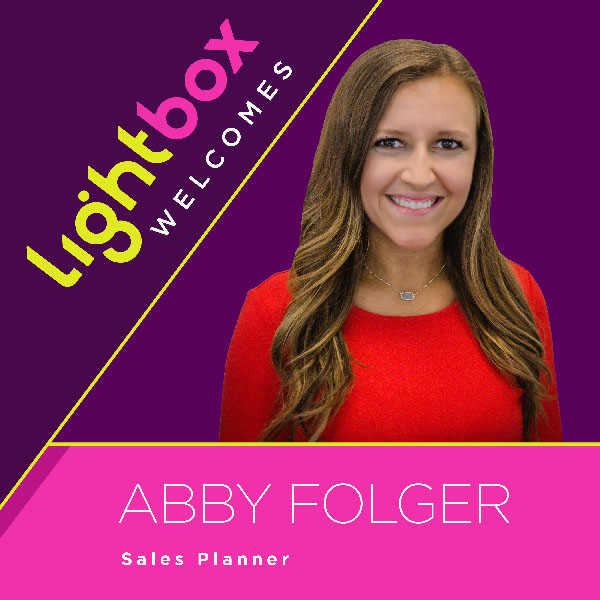 Abby started her career assisting with national advertising sales as a Sales Coordinator at KDAF, the CW affiliate TV station in Dallas, before moving to Southwest Media Group. At Southwest Media Group, she negotiated and purchased broadcast television, radio, and digital audio advertising as an Associate Media Buyer.
A Dallas native, Abby was the recipient of the 2018 Dallas Alliance for Women in Media Agency Rising Star Award. She is a graduate of Baylor University, and recently relocated to NYC for her new role at Lightbox.