As Out of Home Has a 'Renaissance,' Adspace Networks Relaunches as Lightbox OOH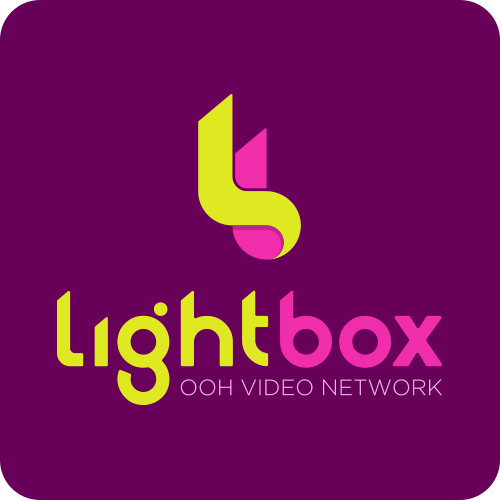 Article posted by Adweek
It's putting a new spin on the growing medium
The on-site digital video ad platform Adspace has gotten a facelift.
The New York-based company announced this week that it would rebrand as Lightbox OOH Video, a change that better serves the changing tide of the ad industry, which is seeing more and more dollars shift away from the digital screens of our computers and phones, and onto the screens in the great outdoors.
"Now, we can go to clients and say, 'Hey, we can build videos on our screens,' or, 'If you don't have vertical video, we can help you,'" Lightbox CEO Greg Glenday explained, adding that the entire rebrand—logo and all—was designed in-house. "I'm trying to turn us into a digital, audience-first company—and it's working."
Advertisers spent more than $30 billion on digital OOH inventory in 2018, according to one estimate, and it's not hard to see the medium's appeal: It's bot-free, unskippable and guaranteed to attract eyeballs, especially if they're published on a crowded city block, or inside a packed airport. And because it has a higher barrier to entry than, say, traditional digital ads, it's the one corner of the advertising market that hasn't been ensnared by the clutches of Facebook and Google, which is set to hoover up more than 59% of marketers' budgets this year, according to eMarketer.
"I wouldn't be surprised if they don't start inserting themselves; if there's money changing hands, they usually want a piece of it," Glenday explained. He added that Facebook and Google "don't own too many screens, and the screens that they do own aren't embracing the sight, sound and motion that out-of-home can really provide."
According to Glenday, those tech giants aren't the only ones failing to embrace the best that OOH has to offer. "When most advertisers think of out of home, you think of billboards on the I-95 or the 405, or static boards that don't have the sight, sound and motion," but thanks to advancements in screen tech and the programmatic landscape, the out-of-home market is having a bit of a "renaissance," he added, mentioning how some tech-forward brands like Spotify are actively expanding their outdoor footprint.
And as those dollars are pouring into out of home, more and more of them are changing hands programmatically. In Lightbox's case, media buyers working through their exchange can customize the audience they want to target, the ad format and where they want their ad to play—down to the zip code. And while the targeting might not be as precise as the cookie and browser-driven world of digital, Glenday says that OOH can still target decently, thanks to metrics like footfall traffic, POS data and even signals sent from the mobile devices we carry around every day.
"We can say that this device was exposed to these screens for an hour, for example," Glenday explained. "And we can retarget them with that sane creative at another time in their day-to-day, and know that it's effective, and still feels personal to them."
The one thing Glenday doesn't want to do is rely too heavily on the programmatic landscape. He explained that they'll get messages from omnichannel DSPs, and while the creative might work on a laptop or tablet, the creative simply doesn't translate. Square banner ads, for example, look ugly on a mobile phone—just imagine those blown up 10 times the size, and that's how they look on these screens, he explained.
"The worst thing you can do here is pretend this is a regular TV buy," he said. "Or worse, pretending it's a poster."