Digital Tech Lights a Fire Under Out-of-Home Advertising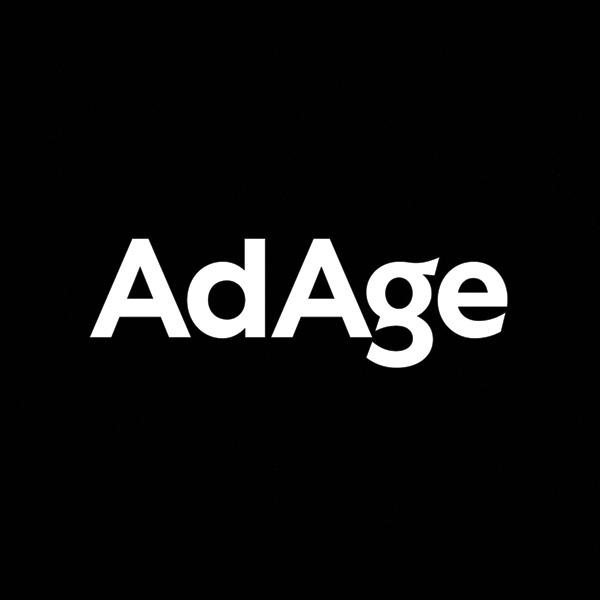 Article from AdAge.
Pedestrians in New York's trendy Soho neighborhood took a test they didn't sign up for during Fashion Week this August. Digital billboards for New Balance studied people by camera as they approached, then applied AI to decide whether they were wearing typical outfits—or something remarkable enough to highlight live on-screen, accompanied by the admiring banner, "Exception Spotted."
Though the signs graded people in an instant, the stunt required lengthy preparations, including weeks of driving around with a camera mounted on a vehicle to build a database of the colors and patterns then most prevalent on the streets of New York—the baseline from which New Balance would identify deviations. But the expense wasn't much different from what it would have cost to build a website or app, according to Craig Elimeliah, executive director of creative technology at VML, New Balance's agency. And the tech to do things like it is becoming more accessible all the time.
Signs of the times
Out-of-home advertising, or OOH, is experiencing an accelerating rebirth as tech startups surge into the space. They are making it not only easier to buy signs, billboards and screens using ad tech—much like ads on a laptop computer—but to pull off fresh, creative feats and measure what they achieved.
Spending on OOH advertising, excluding cinema ads, is expected to reach a new high of $7.4 billion this year, up 3 percent from 2017, according to the latest projections by Magna. (National TV, by comparison, will be flat.) The second quarter of this year was the strongest quarter in four years, says Magna, driven by a 15 percent leap for digital OOH.
More than 50 percent of all out-of-home ad purchases, meanwhile, are now digital.
"Print is down. TV is down. Desktop viewership is down," says Barry Frey, president and CEO at the Digital Place Based Advertising Association, a trade body focused strictly on digital OOH. (Its members focused on OOH ad tech alone have grown to 48 now from 12 in 2016.) "Media inside the home is fragmented at best. As a society, we are spending more time outside than ever. We don't need to be home to get content, emails or phone calls."
OOH media owners are also outfitting old billboards with sensors to collect data on nearby foot traffic and even the sort of people to be found at any given location. Giving advertisers better insight into the results is ameliorating one of the medium's longstanding weaknesses.
"The marketing funnel has changed because of mobile," says Dan Levi, executive VP and chief marketing officer at Clear Channel Outdoor. "Out-of-home is no longer just about driving traffic to brick-and-mortar but can drive a specific action."
And we're seeing the beginnings of a creative renaissance fueled by the application of technologies such as facial recognition, artificial intelligence, machine learning, location data and augmented reality. Signs that respond to passersby simply need a good idea—the tech is already available. In one notable example, a 2015 effort for Women's Aid in the U.K. "healed" the bruises on an image of a woman's face when pedestrians stopped to pay attention.
But brands beware: Growing interest in unskippable, unblockable OOH advertising is setting off a race for premium locations. Netflix this summer bought outright a string of billboards in Los Angeles to ensure access.
Capital comes around
Even as digital changed everything, OOH advertising was overlooked by tech-minded venture capital until recently, says the Reddit co-founder Alexis Ohanian. The VC firm he co-founded, Initialized Capital, this summer led a round of funding for AdQuick, which offers marketers OOH inventory in a programmatic market.
"Despite how lucrative and efficient digital marketing has gotten in the last two decades, the process of searching for and buying out-of-home and tracking ROI for out-of-home never evolved despite growing in expenditure every year," Ohanian, now an AdQuick board member, wrote in an email. "Out-of-home was often an afterthought in budgets because the experience was inferior to buying and reporting other channels. Until now."
AdQuick recently rolled out its take on "look-alike audiences," which lets marketers reach consumers on billboards, bus benches and digital screens in Texas who share certain characteristics with people who live in Brooklyn, for instance.
"It's a tactic borrowed straight from digital," says Matthew O'Connor, co-founder and CEO of AdQuick. "There's a theme in this industry and it's that brands are only comfortable spending in their own backyard."
A brand based in New York, for example, is more likely to buy OOH in its hometown because it knows the city, according to O'Connor. "But they're hesitant to spend in other markets like Phoenix, where the cost is 20 percent of what it would be in Brooklyn, because they're uncomfortable with the geography."
Ad tech is also combining with screen sprawl to let marketers more efficiently pummel desired targets with consistent messages at the gas station, in the elevator at work and even on smartphones. Companies such as Vistar Media are working on the measurement tech necessary to show that it works.
In one example, the company says the outdoor-goods retailer REI uploaded its own customer data through the data management company Liveramp so it could target customers for its "OptOutside" campaign. The end result was 3.6 times more foot traffic to its stores, something it was able to gauge using Vistar's movement data analysis.
"The usage of data, more specifically location data, has provided tremendous value," says Matt Schuster, chief revenue officer at Vistar. "We can take the consumer journey and movement patterns and apply that to digital signage."
Measurement means OOH can attract advertisers that want more than increased awareness, the top of the so-called marketing funnel, adds Schuster. "We can now show the impact it has on lower-funnel metrics and tie that information back to campaign sales data."
A target too far
Peter DeLuca, CMO at T-Mobile, says it's exciting to see the sort of data now being captured on OOH ads. "Malls, health clubs, elevators—they have the ability to better understand what messages are received by the consumers and then target via mobile the same message or a sequential message, a product offering and provide nearest store location," he says.
Still, hyper-targeting might not work for every brand.
"Reaching someone out of your very specific target demo is not necessarily 'waste,'" says Greg Glenday, CEO of Adspace Networks, a digital OOH company. "It's how you create brand fame, generate word-of-mouth and build consideration. There is such a thing as overtargeting."
"If you want to create a national conversation, you can't do that if your message only reaches your core purchase intenders," he adds. "You lose all of the intangible benefits of reaching people outside of that bucket. This is a strength of out-of-home that was thought of as a weakness."
But the new capabilities and the old strengths are coming togehter to increase demand, say advertisers.
"Competition has infiltrated the market," says T-Mobile's DeLuca. "When we started five years ago, we were able to take a dominant share of the marketplace. Now, we are defending many of our placements so competitors won't take it over."
In July, Netflix made an end run around rivals by simply buying a series of billboards along Los Angeles' Sunset Strip for $150 million. The move means the streaming giant can always be sure it has signs up when it wants them, without worrying that competitors like Hulu or NBC could outbid them.
While more inventory is becoming available thanks to digital screens, and it's easier to buy as a result of programmatic tech, the transformation isn't complete.
Three companies—Lamar, Clear Channel Outdoor and Outfront Media—own a little more than half of all OOH ad placements. The rest belong to various media owners, large and small, some of which require marketers to send requests through websites as ancient as Craigslist.
Finding the right inventory also often involves phone calls, emails, spreadsheets and Google. Rather than asking, "Where do I begin," many marketers ditch the cumbersome legwork and send their ad dollars elsewhere, where things are much easier.
"The process is still very manual," says Scott Marsden, head of global media at Spotify. "Searching for inventory requires calling billboard partners to verify it is around in real time."
Like Netflix, Spotify is considering purchasing its own real estate for the multiple OOH campaigns its runs with music artists each week.
"Our budgets are not Apple's budgets," says Marsden. "You can imagine what those look like. We have to be smart about it so we focus on smart, dense populations. And here's the thing: Out-of-home is set to grow because people still move. They are not listening or watching TV the same way they used to."
Read more from AdAge.