Lightbox Welcomes Andrew Caplan, Marketing Manager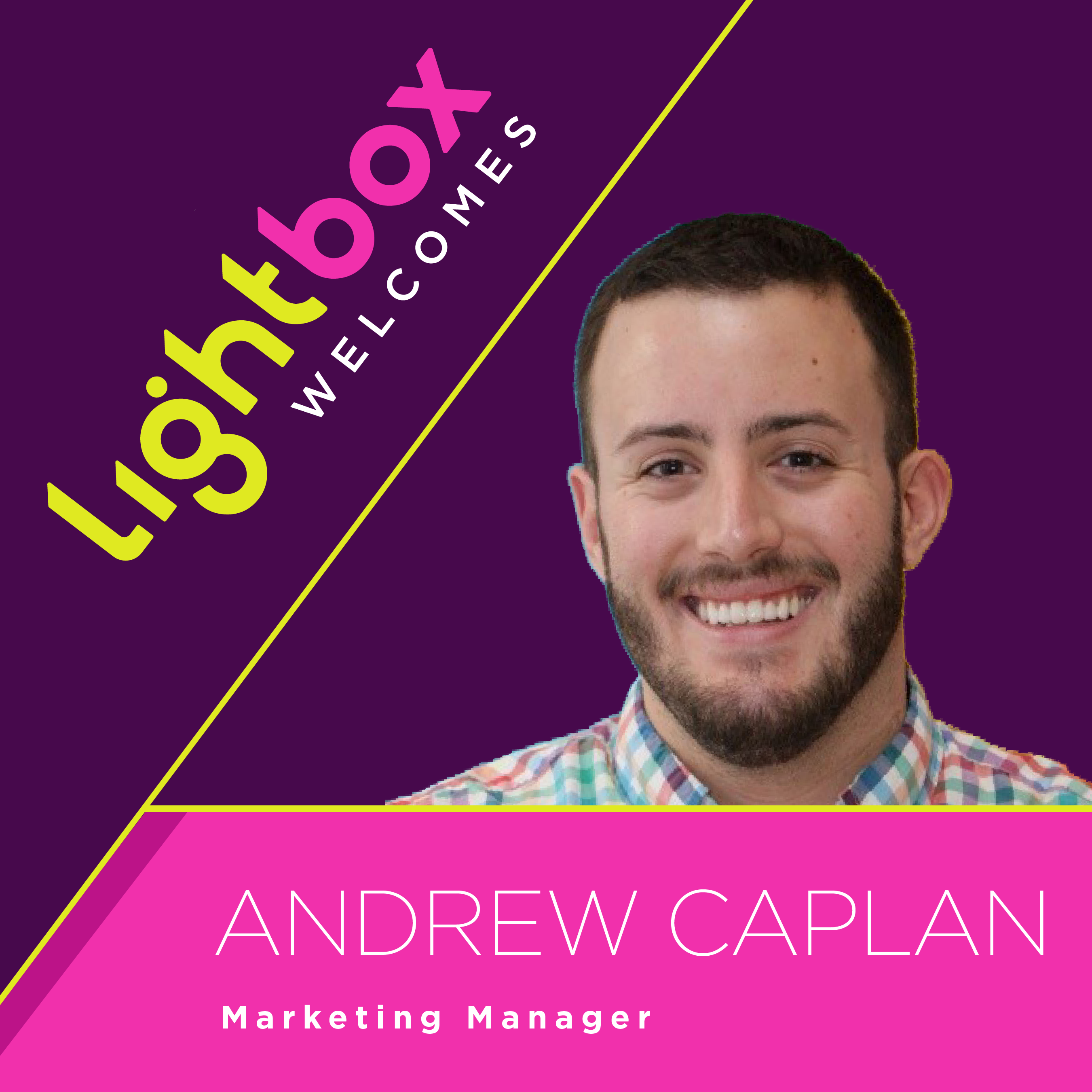 Andrew Caplan joins Lightbox as Marketing Manager. A self-professed entertainment fanatic, Andrew spent the past five years in broadcast and cable marketing, most recently managing campaigns for BBC America's marquee shows such as Killing Eve and Doctor Who. Prior to BBC America, Andrew spent nearly 4 years working on integrated campaigns for Time Warner Cable and subsequently Spectrum Networks after their merger. His consumer-facing marketing and 360 degree experience will be tremendous assets in helping Lightbox and Lightbox Studios develop creative solutions for advertisers.
A native of Pittsburgh, Andrew is a graduate of Boston University and is a twin!
Andrew reports to Heawon Yoo, SVP, Marketing.