Lightbox Welcomes Diana Clephane, VP Sales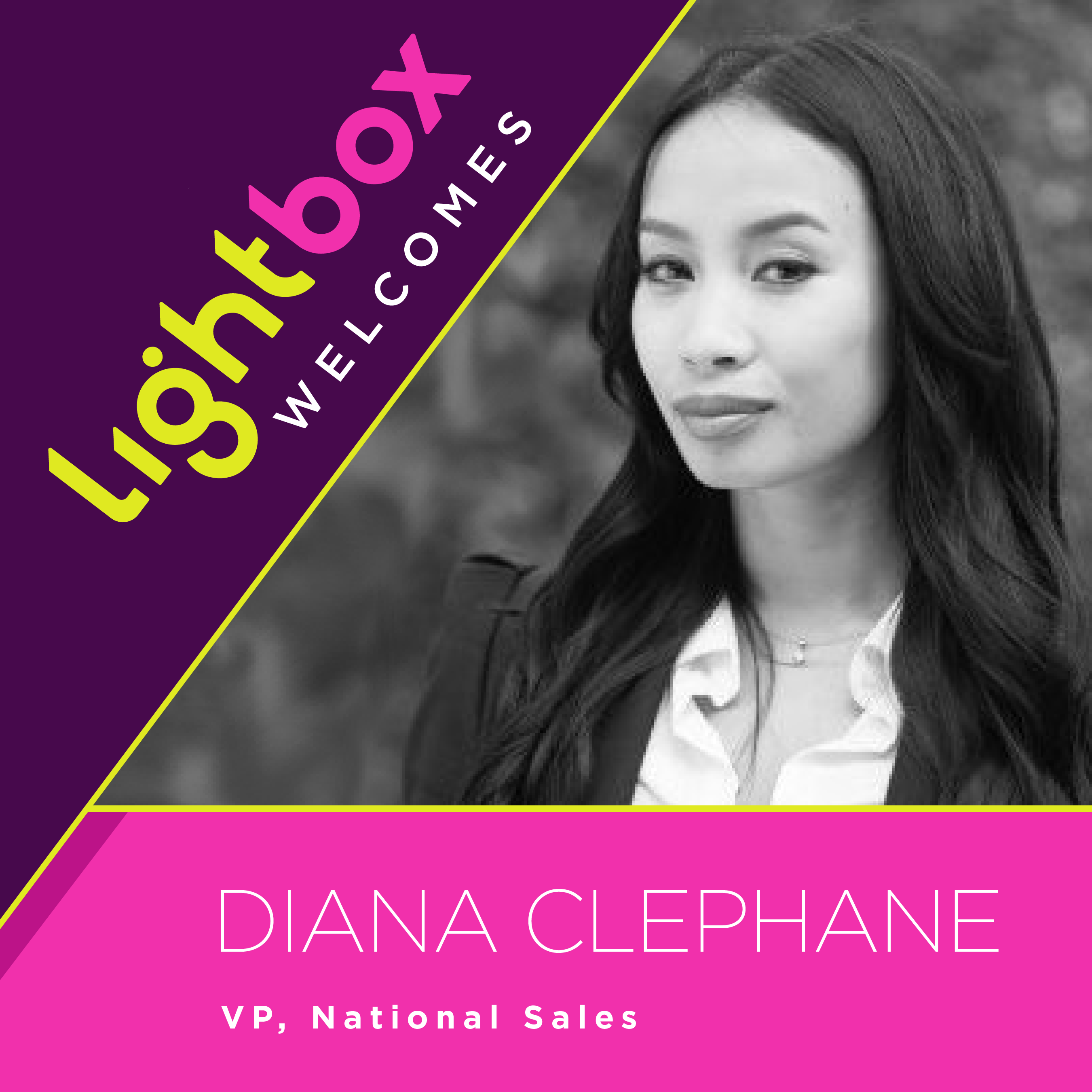 On October 1, Diana Clephane joins Lightbox as VP Sales for the Western Region, based in Los Angeles.  With an extensive career spanning digital-first brands, Diana spent the last 14 years building best in class partnerships at OZY, Google, Millennial Media and MySpace.  In these roles, she led cross-platform strategy, ideation, and execution for Fortune 500 companies, anchored in digital media.
When not immersing herself in emerging tech, Diana is raising her 18 month old daughter Nico and a dwarf lab named Jack with her husband Micah.
Diana reports to Scott Loos, SVP National Sales.