Lightbox Welcomes Shareyl Anderson as Accounts Receivable Manager.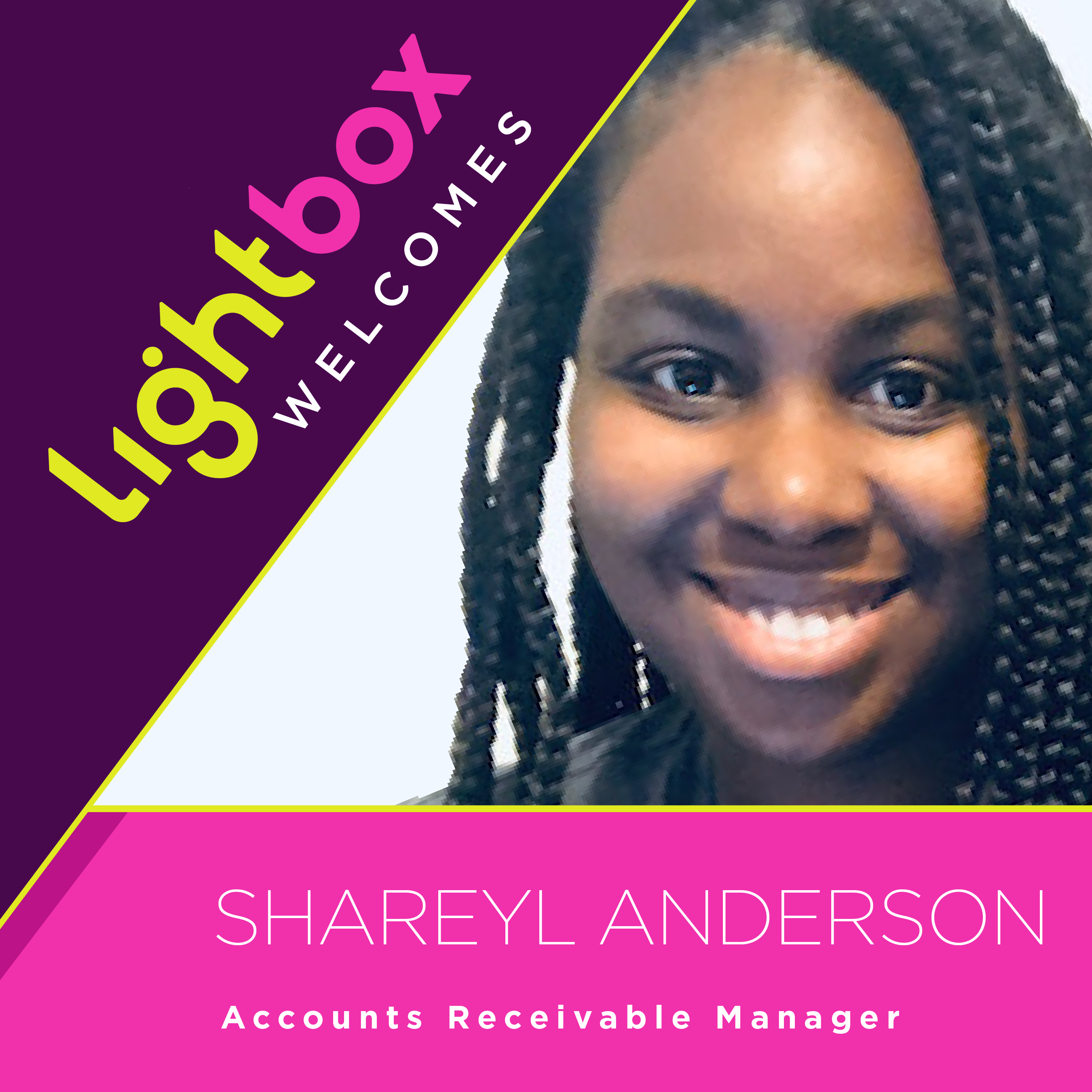 Shareyl joined Lightbox in June on a temporary basis and has officially joined us as Accounts Receivable Manager.
After initially joining as a temp in June, the company was thrilled to offer her a permanent role on the Finance team.  Prior to Lightbox, Shareyl spent several years as a Billing Specialist at Moet Hennessy, and was most recently a Financial Analyst with DeVries Global.
A born and raised New Yorker, Shareyl now lives across the Hudson with her daughter Kayla.