Lightbox Welcomes Zach Friedman as SVP of Sales
Lightbox Welcomes Zach Friedman as SVP of Sales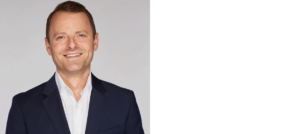 Lightbox welcomes Zach Friedman as Senior Vice President of Sales to oversee the east coast sales team. Zach's background – spanning OOH, digital, and broadcast – is ideally suited to strengthen Lightbox's ability to service OOH and digital media clients with efficient advertising solutions at scale.
Zach most recently served as SVP of Client Development at Talon Outdoor, a leading global OOH agency, where he was responsible for spearheading new business and revenue strategies. Prior to Talon, Zach was SVP of National Sales at Firefly where he led a national sales organization comprising nearly 30 sellers, and Chief Revenue Officer at Trusted Media Brands where he directed Ad Sales, Sales Marketing, and Revenue Operations across Digital and Print brands in North America.
Earlier in his career, Zach served as VP of Sales at FOX News Channel and FOX Business Network where he managed all digital monetization. He oversaw numerous Sales and Ad Ops functions as well as the Business Development team, driving new partnerships and creating non-ad sales revenue streams.
Zach enjoys spending time with his family of four in New Jersey and playing tennis on weekends. He loves to cook BBQ, listen to classic rock and country music, and watch Cowboys games – a true Texan at heart.