Lightbox OOH Video Network Reports 66% Traffic Return to Re-Opened Malls
Lightbox OOH Video Network continues to see traffic return to malls as all U.S. states are at some stage of re-opening. In the third week of monitoring, data provided by Intermx shows traffic in re-opened malls at 66% of pre-shutdown numbers, a significant increase for the week ending May 24.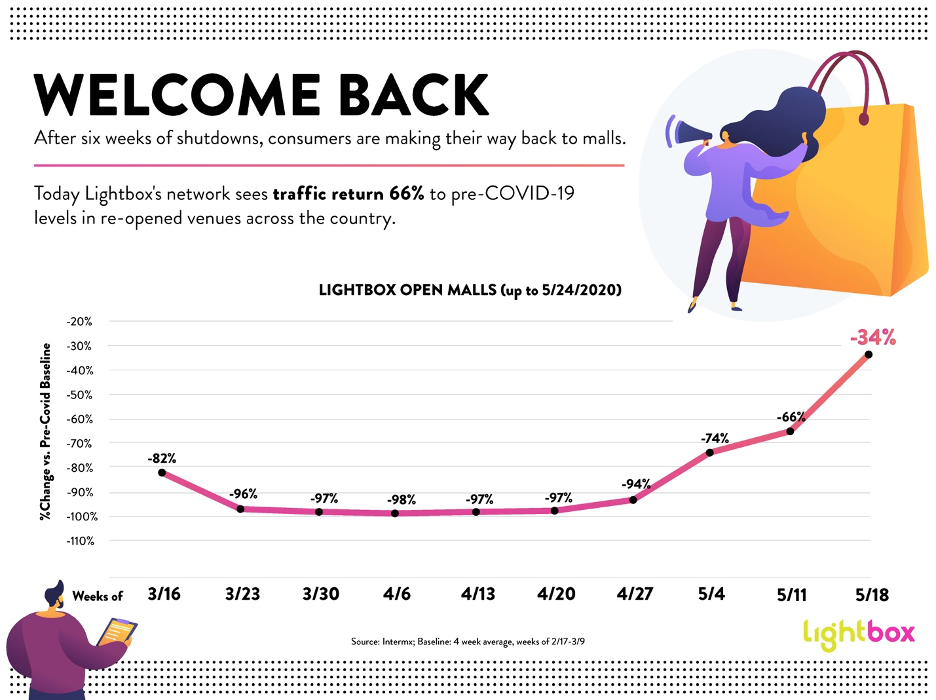 Furthermore, some DMA traffic exceeds not only pre-COVID-19 baselines but same week year ago figures. Markets like Myrtle Beach, Chattanooga and Dayton are seeing audience counts higher than May 2019, perhaps reflecting Americans' eagerness to engage in activities that resemble normalcy.
With two-thirds of its network of digital screens back online across 63 DMAs and 30 states, 250 million audio-enabled video impressions are now available to advertisers. The verified data from Intermx confirms audience presence, allowing advertisers to return to the out-of-home space with confidence.